Posted on June 28, 2017 by
david_pritchett
Cristian Arango has been heavily linked with Benfica for several months now, and reports emerging from Portugal and Colombia suggest that his transfer is imminent. So who is Arango, and what will he bring to Benfica? We asked South American football expert Jordan Russell.
Short Bio
Cristian Arango is a 22-year old striker who currently plies his trade with Colombian side Millonarios. It is only a matter of time before he joins Benfica; he is due to arrive in Lisbon to undergo his medical in the coming days. He hails from Medellín, Colombia, and came up through the youth ranks at Envigado. He previously spent time on loan with Valencia's B team, where he scored eight goals in 24 appearances during the 2015/16 season. Now it seems that he is ready for a return to Europe.
Playing style
Although he is a striker, Arango possesses many of the qualities of an archetypal No.10. He is a gifted dribbler that can evade opposition defenders with ease, and for this reason, it is easy to envisage him playing as the deeper of two strikers in Benfica's usual 4-4-2 system. He is a willing runner, and his ability to stretch defences could come in useful for a Benfica side that frequently finds itself trying to score against teams with ten men behind the ball. Although deployed centrally, he is also comfortable cutting in from the left flank and aiming for the far corner.
Player comparison
As a striker who is equally adept at building play from deep as he is at finishing, there are similarities between Arango and Carlos Tevez, although clearly the young Colombian has a long way to go before emulating the Argentinean veteran. Arango has the same dogged determination that has defined Tevez throughout his career.
Strengths
Physically, Arango will have no problems adapting to top level European football. He has an impressive physique, and will be able to hold his own against most Liga NOS defenders. He is adaptable, and capable of doing a job in any attacking position thanks to his tenacity and desire to improve. He also has some tricks up his sleeve, so he could offer Benfica something a bit different up front.
Weaknesses
The transition from South America to Europe can be complicated for some players, but Benfica are one of the best clubs in the world at helping foreigners to integrate, and this will stand Arango in good stead throughout his adaptation. There are no glaring weaknesses in his game, although technically there is still room for improvement. That will come with time as he trains with better players on a daily basis.
Interested clubs
Benfica are the only club in the running. They have first refusal on the player thanks to their close ties with Millionarios.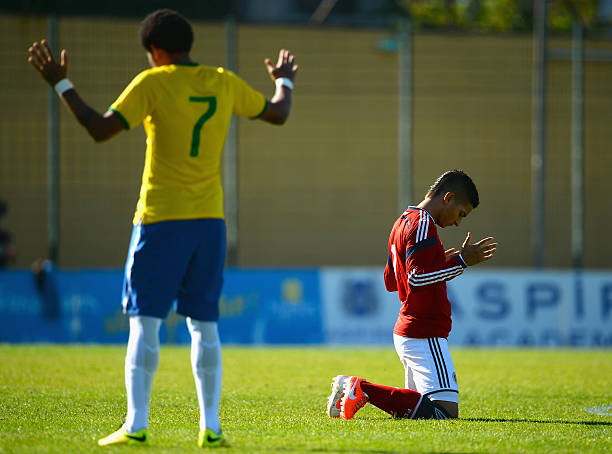 Transfer fee
Reports suggest that Arango will cost Benfica a fee in the region of €2.25 million, in line with the club's 'buy low/sell high' policy. One imagines that, if everything goes according to plan, the club will make a significant profit on the Colombian in the future. Significantly, this will be the first major transfer between Millonarios and Benfica since they announced their sporting partnership in November of last year. Millionarios are expected to retain a proportion of Arango's economic rights.
How he would fit in at Benfica
Arango has the physical and technical attributes to play as a lone striker or as part of a front two. With speculation mounting that the club intends to sell Kostas Mitroglou and/or Raúl Jiménez this summer, Benfica are looking to reshape their attacking options. The Eagles have already brought in Swiss striker Haris Seferović, and are believed to have explored the possibility of re-signing veteran Brazilian Lima. It remains to be seen whether Arango will begin his career with Benfica's senior squad or their B team, or whether he will be loaned out to gain more European experience.
Likelihood of a move to Lisbon
9.5/10. Millionarios President Enrique Camacho has publicly confirmed that the transfer will go ahead, so it is safe to assume that this is a done-deal. All that remains is for Arango to undergo his medical, which is set to take place imminently. Barring a last-minute catastrophe, he is to all intents and purposes a Benfica player, and will put pen-to-paper on a long-term contract when he arrives in the Portuguese capital.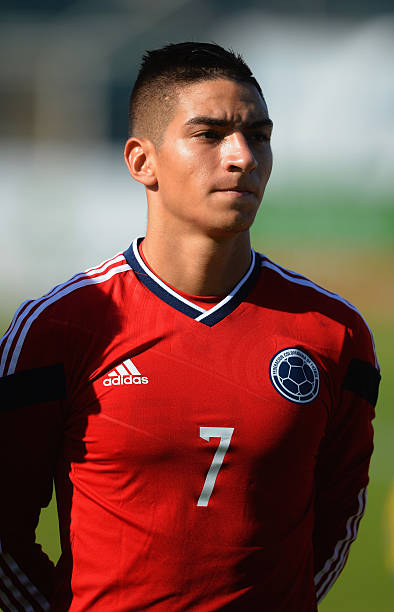 PLAYER FACTFILE
Full name: Cristian Daniel Arango Duque
Nationality: Colombian
DOB: March 9th 1995 (Age 22)
Club: Millionarios
Position: Centre forward
Height: 1.78 m
Preferred foot: Right