Posted on October 28, 2017 by
david_pritchett
After an underwhelming start to the 2017/18 season, Benfica look set to strengthen their squad in the January transfer window. One player that has been heavily linked with the club in recent weeks is German youth international Marc-Oliver Kempf. To learn more about the SC Freiburg defender, we spoke to Bundesliga Fanatic columnist Adrian Sertl.
Short Bio
Marc-Oliver Kempf is a central defender currently playing for SC Freiburg in the Bundesliga. Originally from Lich in Germany, Kempf played his youth football for nearby Eintracht Frankfurt before making the move to the Black Forest in July 2014. Given the intense competition at centre-back for Germany, Kempf has yet to represent his country at senior level, but has been a stalwart for the youth squads from the under-16s to the under-21s. He was a member of the Germany squad that won the under-21 European Championships last summer, playing every single minute of the tournament and chipping in with a goal in the process.
Playing style
Kempf has all of the tools that you look for in a modern central defender. The 22-year-old is incredibly comfortable with the ball at his feet; he is more apt at playing passes out from the back than hastily hoofing the ball up the pitch. He is also quite adept at reading the game and is much more likely to attempt to intercept a pass than to get stuck in with a tackle. Although he is not an imposing physical specimen – standing at 1.86 metres tall – Kempf is strong in the air and a danger from set pieces. It also does not hurt that he is left-footed.
Player comparison
In a 2016 interview with Badische Zeitung, Kempf mentioned that when he was younger his idol was John Terry, and there is perhaps a bit of the Englishman in Kempf's game. But Kempf is perhaps more reminiscent of former Bayern Munich and current VfB Stuttgart defender Holger Badstuber. Like Kempf, Badstuber is left-footed and is not afraid to keep possession of the ball in order to pick a better pass. The two also share a rather unfortunate trait: injury-proneness. While Kempf's injury history is not quite as extensive as Badstuber's, there is still some doubt as to whether he will fully develop as a player.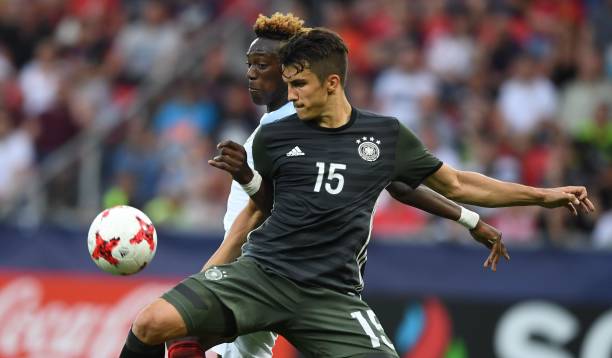 Strengths
Kempf's main strength lies in his ability to remain cool under pressure. He does not rush into tackles, give away many fouls, or punt the ball upfield without a purpose. He is always looking to make the best decision whenever he has the ball. He has also managed to score seven goals in 56 appearances for Freiburg's senior team, a decent strike-rate for a central defender (although five of those goals were scored in the 2. Bundesliga).
Weaknesses
In a word, fitness. While he is still relatively young, injuries have stunted Kempf's development and have prevented him from becoming a mainstay in the Freiburg defence. Injuries are something that you cannot really plan for, and every player will spend some time on the sidelines, but in Kempf's case they are a significant cause for concern.
Interested clubs
In spite of his injury problems, Kempf is garnering serious attention from several big clubs. German tabloid Bild suggested that the defender could be a target for fellow Bundesliga strugglers Hamburg, while other rumours have surfaced linking Kempf to England (Everton) and Italy (AS Roma).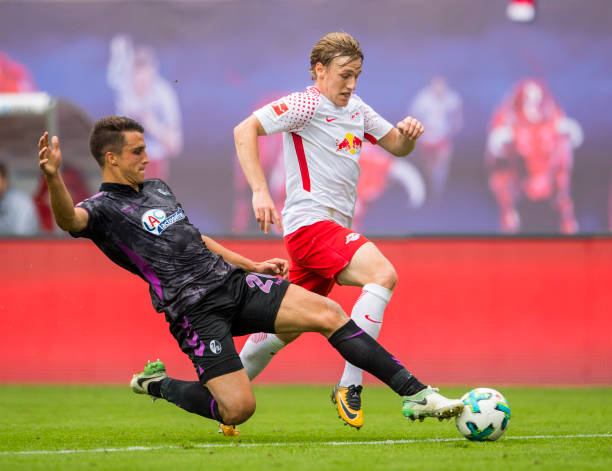 Transfer fee
Given that Kempf's contract at Freiburg expires in June 2018, he could be available for a bargain fee. Considering his contract status and his disinclination to sign an extension with Freiburg, Kempf may be able to move in the winter transfer window for around €2 million.
How he would fit in at Benfica
Luisão will turn 37 before the season ends, Jardel has been struggling for fitness, and Lisandro López remains error-prone, so there is definitely a central defensive vacancy in the Benfica squad. Kempf's international pedigree and (albeit limited) experience as a starter for a Bundesliga club could give him an advantage over Benfica B's Branimir Kalaica, Vitaly Lystsov and Francisco "Ferro" Ferreira. Nonetheless, there are question marks surrounding his long-term health, and the language barrier might cause some issues – at least in the beginning – should Kempf make the move to Lisbon.
Likelihood of a move to Lisbon
5/10. One thing is for sure, Kempf will not be an SC Freiburg player at the beginning of next season. There is no way that Freiburg would be able to match the wages that any of the clubs he has been linked with could offer. But would Kempf choose Benfica over his other alleged suitors? The Eagles could at least offer the allure of playing in the Champions League, which is something that clubs such as Hamburg or Everton cannot compete with.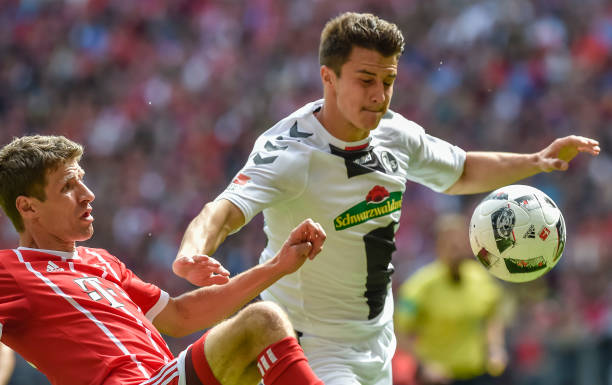 PLAYER FACTFILE
Full name: Marc-Oliver Kempf
Nationality: German
DOB: January 28th 1995 (Age 22)
Club: SC Freiburg
Position: Centre-back
Height: 1.86 m
Preferred foot: Left